Interest

Senran Kagura SV Bible Comes With Panties Screen Cleaner

posted on by Lynzee Loveridge
"Official Perfect Bible + Illustration Collection" also bundles tapestry & clear file
---

The Senran Kagura SHINOVI Versus - Shōjo-tachi no Shōmei - Kōshiki Perfect Bible + Illust Shū book will include a pair of "Shiroi Kiseki" (White Miracle) panties. The "panties" are actually a microfiber screen cleaning cloth for computers. It was designed in collaboration with game producer and original creator Kenichirō Takaki.
The "Official Perfect Bible + Illustration Collection" also bundles an original B2-size tapestry illustrated by character designer Nan Yaegashi, and an A4-size clear file folder decorated with an illustration from the book. It also comes with a product code for downloading "Perfect Bible underwear," pink drop pattern and all, in the Senran Kagura SHINOVI Versus game itself. The fan book will retail for 4,305 yen (about US$44) on May 31.
The Senran Kagura game and anime series have inspired several other unique products, including breast-scented rubber straps, a sexual stimulant energy drink, tissues, and an in-game panty lottery.
The Senran Kagura Shinovi Versus -Shōjo-tachi no Shōmei- PlayStation Vita game shipped on February 28 for 6,980 yen (about US$89) in Japan.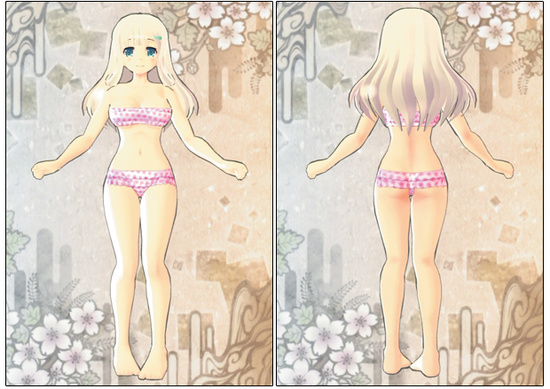 [Via Hachima Kikō]
Images © 2013 MarvelousAQL Inc.
---