×
remind me tomorrow
remind me next week
never remind me
Subscribe to the ANN Newsletter • Wake up every Sunday to a curated list of ANN's most interesting posts of the week.
read more
Interview: Blood-C's Tsutomu Mizushima and Junichi Fujisaku
by Zac Bertschy,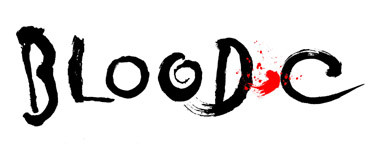 We had a chance to sit down with the director and screenwriter of the highly anticipated re-imagining of the Blood franchise, Blood-C. You can catch the show streaming now on NicoNico.com. First we talk with series director Tsutomu Mizushima, whose career has mostly been defined by comedy and find out how this show has challenged his perspective; click through at the bottom of this interview for our chat with screenwriter Junichi Fujisaku.
---

ANN: This project is defined by the presence of CLAMP, and that's how the show is being sold, even in the title – how much input did they have on the story? How would you define CLAMP's impact on what the show is?

TSUTOMU MIZUSHIMA: I can definitely say that Blood-C is a strongly CLAMP-flavored project in many ways, both story-wise and visually, starting with the character designs. CLAMP's style and sensitivities permeate the entire series in every way.
How much creative interaction did you have with CLAMP? Would you describe it as a "collaboration"?

I'm not sure to which extent we can talk about "collaboration," but indeed my ideas have been incorporated here and there in the series.
Blood-C is very different from the other incarnations of this property - what was your goal going in for this show? Did you want it to fit in with Blood+ and the original film, or were you going for a completely different feel?

Blood-C undoubtedly inherits and continues what started in Blood: The Last Vampire. At the same time, it feels remarkably different from its predecessors. And it couldn't be any other way, as that was the purpose of having CLAMP join the project.

As for my goal for the TV series, I'd like to create a story that reaches a conclusion, but at the same time establishes a connection with the feature film coming next year.
Your take on the Saya character is also very different from previous incarnations. What were you aiming for with this character? How do you want the audience to perceive her?

I wanted to depict Saya as someone with an utmost gentle nature. In fact, I dare say that her feelings and emotions are more human than any actual human character appearing in the story.
You've spent the bulk of your career directing TV anime, with what appears to be a focus on comedy – series like Squid Girl, Genshiken, Bludgeoning Angel Dokuro-chan and a remarkable amount of work on Crayon Shin-chan – so Blood-C feels like it might be a departure for you, tone-wise. Would you agree with that? How did you approach this series? What challenges were there for you on this show?

I think that the fact that most of the works I've directed so far are comedies is merely coincidental. It just happened to be that way. To this extent, personally I do not regard Blood-C as a "departure." But since it's related to a famous franchise and it's a collaboration with CLAMP, I do feel a lot of pressure, that's for sure. That makes it quite a challenge, I guess.
For the first five episodes of Blood-C, you seem to be holding your cards very close to your vest, so to speak – we know very little of the overall story at this point. For a 12-episode series, that's unusual – are you focusing on the fight scenes at this point, with the intention of ramping up the story elements later?

For the first half of the series, I've been focusing on the depiction of everyday life situations. Those very same slice-of-life details slowly reveal their full meaning as the story progresses through its second half. Once you see the last episodes, you'll want to go back and watch it again from episode 1.

What themes are you hoping the audience for Blood-C take away from the show? Are there particular story elements or concepts that you found creatively motivating?

The theme of this series as I'm trying to convey it is "never stop believing in yourself." But this is limited to the TV series. The movie... might be rather different, but I can't say much at this stage.
What were you looking forward to most about working on this series?

In Blood-C I had the opportunity to work with a stellar staff, one unthinkable for a standard TV production. This is what I'd been looking forward to most, and what I'm enjoying most as we are making the show now.
---
© 2011 Production I.G, CLAMP / Project BLOOD-C TV / MBS
---
discuss this in the forum (28 posts)
|