News

Amazon Lists The Adventures of Panda, Taro Puzzle Series

posted on by Crystalyn Hodgkins
The book distributor Simon & Schuster and the online retailer Amazon are listing the first and second volumes of The Adventures of Panda puzzle adventure series from the North American manga and anime publisher Viz Media: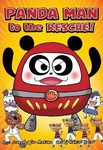 Panda Man to the Rescue!
Sho Makura (Author) and Haruhi Kato (Illustrator)
November 2, 2010
Publisher's description: "What's red, white and farts all over? It's PANDA MAN! Thieves have stolen all the milk in New Milk City, and it's up to Panda Man to get it back! Through a series of mazes and puzzles you can help him find the thieves and make New Milk a thriving moo-tropolis once again!"
The second volume, Panda Man and the Treasure Hunt has a January 4, 2011 release date listed.
Amazon is also listing Viz Media's first volume in The Adventures of Taro series: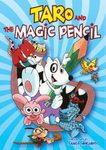 Taro and the Magic Pencil
Sango Morimoto
November 2, 2010
Publisher's description: "Before the day his comic book drawings came to life, Taro was an ordinary boy. Now his characters are in danger and it's up to him to save them! With the flick of a magic pencil, Taro transforms into Terry (a terrier) and enters his comic book world. The adventures ahead are more amazing than anything he ever imagined."
Both series are listed as reading from left to right.
Thanks to Rachel for the news tips.
---