News

Naruto SD 3DS Slated for November 29 in Japan

posted on by Kimberly Grace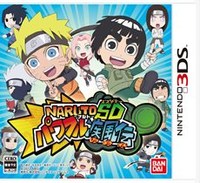 Namco Bandai has set a November 29 release date for Naruto SD Powerful Shippuden, the Nintendo 3DS fighting game that features super-deformed versions of Naruto manga/anime characters. The Nintendo 3DS game will retail for 5,230 yen (about US$67). Customers who pre-order will also receive a "powerful headband case" (pictured below) that can hold three 3DS games.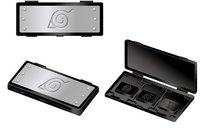 Namco Bandai Games opened the official preview website and streamed a promotional video for Naruto SD Powerful Shippuden in July. The game is based on Kenji Taira's reinterpretation of Masashi Kishimoto's ninja story, as seen in the Rock Lee no Seishun Full-Power Ninden manga and the subsequent Naruto Spin-Off: Rock Lee & His Ninja Pals anime.
Source: 4Gamer via My Game News Flash
---