News

Additional Shōnen Hollywood Cast Announced

posted on by Emma Hanashiro
Anime based on popular novel to premiere in July
---
The official website for the upcoming anime Shōnen Hollywood revealed the names of the additional cast on Wednesday:
Daisuke Namikawa as President
Souichiro Hoshi as Daichi Hirosawa
Yuuto Suzuki as Kō Ōsaki
Daisuke Sakaguchi as Jitsu Tomii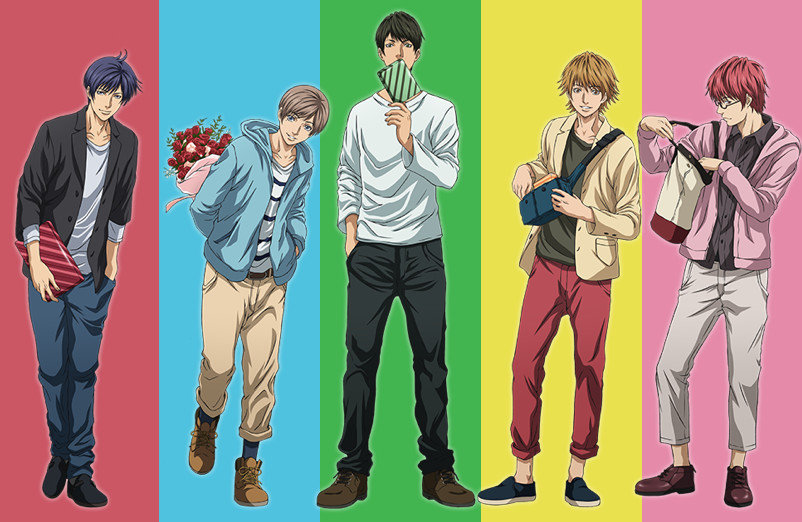 Previously announced cast members are (from left to right in the image above):
Ryota Ohsaka as Kakeru Kazama
Daiki Yamashita as Kira Saeki
Tetsuya Kakihara as Ikuma Amaki
Shouta Aoi as Daiki Tomii
Kensho Ono as Shun Maiyama
Shōnen Hollywood is a television anime series inspired by Ikuyo Hashiguchi's mixed-media project Shōnen Hollywood and produced by anime studio ZEXCS (Diabolik Lovers, Cuticle Detective Inaba) and the music label Starchild Records . Shogakukan Bunko published Hashiguchi's original popular novel Shōnen Hollywood in July 2012.
The anime will tell an original story set 15 years after the novel's story. It takes place at a fictional theater called Hollywood Tokyo in Harajuku, where members of the idol group "Shonen Hollywood" develop their talents with diligent work and studying. The newly announced cast includes several original members of Shōnen Hollywood from the novel.

Hashiguchi herself is in charge of the series scripts, and Toshimasa Kuroyanagi (Say "I love you.") is directing the anime. Kei Tsuchiya (Aruvu Rezuru - Kikai Jikake no Yōsei-tachi) is designing the characters.
The anime will premiere in July.
The Shōnen Hollywood project already inspired a popular live-action production that Hashiguchi also created. The real-life candidate Taiga Fukazawa ("Tora-chan") of Shōnen Hollywood's Haru (Spring) Team announces the anime in a video, but vows to not be defeated by it:
Image © King Records Co., Ltd. © Noel Japan Agency
---