News

Gundam Versus PS4 Game's 15-Second Ad Streamed

posted on by Anita Tai
Action game ships in Japan on July 6, this fall in the West
---
The official YouTube channel for Bandai Namco Entertainment began streaming its new television commercial for its upcoming PlayStation 4 Gundam Versus game on Sunday.
Bandai Namco previously released an English language announcement trailer previewing the gameplay.
The game will ship in Japan on July 6 and ships for the West this fall. The game will also have an English-subtitled release with Japanese audio in Southeast Asia.
The following Mobile Suits will appear in the game:
Gundam
Guncannon
Gouf
V Gundam
Wing Gundam Zero
Tallgeese
Unicorn Gundam
Shinanju
Exia
Kyrios
Barbatos
Full Armor Gundam
Kimaris Trooper
Psycho Zaku
Qubeley
Nemo
Turn X
Blitz Gundam
Gundam Throne Eins
The game will be available in a regular edition and a Premium G Sound Edition. Both the packaged and download versions of the regular edition will cost 8,200 yen (about US$74), but the download version will be available for 7,380 yen (US$67) until August 2. The Premium G Sound Edition will feature a total of 35 songs including anime songs and background music from the original works, in addition to original game songs. The special edition will also include a product code to play on release day Mobile Suits that are planned to debut later for other players. Both the packaged and download versions of the limited edition will cost 11,200 yen (US$101), but the download version will be available for 10,080 yen (US$91) until August 2.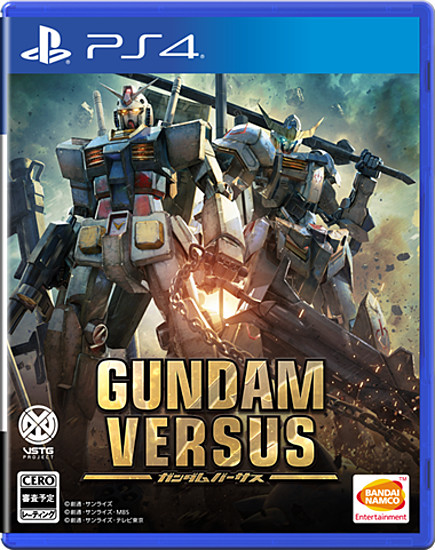 People who pre-order the game will receive a product code for the Gundam games' 30th anniversary mobile suit Hot Scramble Gundam (pictured below), which is piloted by Meijin Kawaguchi III. People who order the download version of the game will receive a special Gundam Versus theme.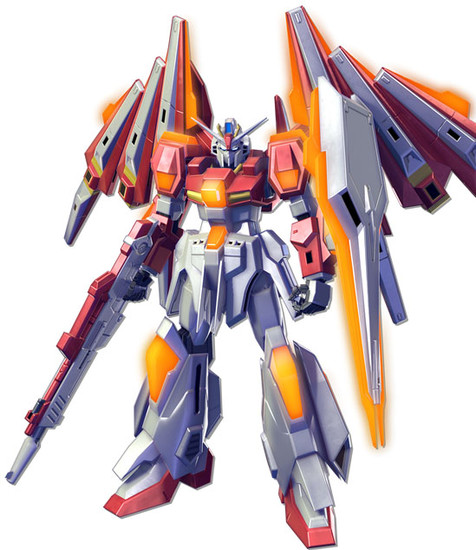 Unlike other games in the series, Gundam Versus is not adapted from an arcade game, but was developed with the PlayStation 4 console in mind. The game will contain the series' familiar two-on-two battles, but will have other game modes. It will feature Boost Action (including boost dash, boost step, and new boost dive), Striker Select, and Awakening battle systems. For the first time in the series the game will have a six-person online multiplayer feature.
The game series' latest arcade installment is the Mobile Suit Gundam: Extreme Vs. Maxi Boost ON game, released on March 9. The series' latest non-arcade installment is Mobile Suit Gundam Extreme Vs. Force, which shipped for the PlayStation Vita in Japan in December 2015, and for Asia as an English release on July 12.
---