Sean Montague is the Yu-Gi-Oh! Trading Card Game United States World Championship For 2010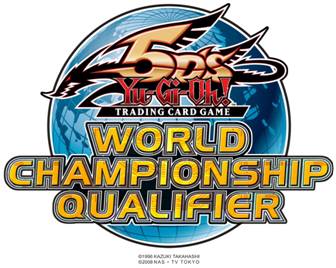 SEAN MONTAGUE TAKES HOME THE TOP PRIZE AT THE KONAMI DIGITAL ENTERTAINMENT, INC. Yu-Gi-Oh! TRADING CARD GAME UNITED STATES WORLD CHAMPIONSHIP QUALIFIER 2010

Michigan Teen Beats More than 1100 Duelists during Weekend Event in Minneapolis

EL SEGUNDO, Calif. (July 13, 2010) – Among the growing anticipation and hushed "oohs" and "ahhs" from the crowd of more than 1,000, 16-year-old Sean Montague from Redford, Michigan, out-played his formidable opponent, 18-year-old Georgia resident Chris Arantes, after a grueling final round to be named United States National Champion. This was just one of hundreds of Duels played over the course of the two-day Yu-Gi-Oh! TRADING CARD GAME (TCG) United States World Championship Qualifier 2010.
The Minneapolis Convention Center hosted representatives from nearly every State this past weekend as 1,195 Yu-Gi-Oh! TCG Duelists converged to vie for the coveted title of United States Champion and the opportunity to compete in the World Championship next month in Long Beach, CA.
With family and friends intently watching each move, Montague expertly out-Dueled Arantes in the final round feature match for the title as each finalist played a powerful X-Saber Deck. But as Arantes got down to 3100 Life Points he saw no way to beat Montague and conceded the win and the title of National Champion to Sean. Sean and Chris along with third place finisher Vincent Paglia from Henderson, Nevada and fourth place finisher Daniel LaMartina from Rochester, New York will all receive invitations to the World Championship.
Prizing information
The Top 4 finishers of the Trading Card Game Championship received the following: Travel and accommodations to the Yu-Gi-Oh! TCG World Championship to be held in Long Beach, California (USA); Trophy; Complete set of Gold Series 3 and Gold Series 2009; a complete set of Super Rare Yu-Gi-Oh! Championship Series Prize Cards; a trip to Disneyland® the day before the World Championship; Personalized hoodie sweatshirt; 120 min. mini-video camera.
In addition to those prizes, top finishers received the following:
· 1st Place: Xbox 360 Elite, a one-year subscription to Xbox Live, 1600 MS Live points, a promo code to download Decade Duels on Xbox Live and an additional Dark End Dragon card.
· 2nd Place: 16GB personal music player.
· 3rd – 4th Place: 8GB personal music player.
· 5th – 8th Place: Trophy and 24 packs of The Shining Darkness.
· 9th – 16th Place: 24 packs of The Shining Darkness.
· Top 32: Every player who finishes in the top 32 or better receives a Dark End Dragon card.
· Top 64: Exclusive Top Cut Game Mat.
Additionally, all players received a pack of World Championship Qualifier 2010 Card Sleeves and a World Championship Qualifier 2010 Game Mat.
For more information on Konami Digital Entertainment, Inc., the Yu-Gi-Oh! TRADING CARD GAME or country specific Championship event details, please visit
www.yugioh-card.com
.
About The Yu-Gi-Oh! TCG
The Yu-Gi-Oh! TRADING CARD GAME is the #1 trading card game in the world with over 22 billion cards sold. It is a game of strategy, where players create individual Decks of cards collected from Structure Decks and Booster Packs. Two players engage in a Duel while using cards that represent powerful monsters, magical Spells and surprising Traps. Duelists with well-constructed Decks, dominating monsters, solid strategy and good fortune are the victors in the Yu-Gi-Oh! TCG. Konami Digital Entertainment, Inc. is the exclusive licensee and rights holder to the Yu-Gi-Oh! TCG in North America and Latin America.
About Konami
Konami is a leading developer, publisher and manufacturer of electronic entertainment properties and traditional trading card games. Konami's software titles include the popular franchises Metal Gear Solid, Silent Hill, DanceDanceRevolution and Castlevania, among other top sellers. Konami is also the manufacturer of the wildly popular Yu-Gi-Oh! TRADING CARD GAME, which has sold more than 22 billion cards worldwide. The latest information about Konami can be found on the Web at www.konami.com. Konami Corporation is a publicly traded company based in Tokyo, Japan with subsidiary offices, Konami Digital Entertainment Co., Ltd. in Tokyo, Japan, Konami Digital Entertainment, Inc. in the United States and Konami Digital Entertainment GmbH in Frankfurt, Germany. Konami Corporation is traded in the United States on the New York Stock Exchange under the ticker symbol KNM. Details of the products published by Konami can be found at
www.konami.com
.

---