×
remind me tomorrow
remind me next week
never remind me
Subscribe to the ANN Newsletter • Wake up every Sunday to a curated list of ANN's most interesting posts of the week.
read more
New York Comic Con 2013

Vertical Panel

by Todd Ciolek,
It was ten years ago that
Vertical
Inc. first began publishing, and the New York Comic Con saw them in good shape, according to marketing director
Ed Chavez
.
"We're doing quite well right now," Chavez remarked.
Chavez introduced the company's recent titles, starting with Satoshi Kon's Tropic of the Sea. A single-volume tale of a seaside town where mythic sea creatures and modern intrusions clash, the comic presents early work from the man who would later direct Millennium Actress, Tokyo Godfathers and other acclaimed anime productions.
"It's a very raw work," Chavez said of the manga. "It's not what you would associate with Kon, but it gives you a great insight into his creative mind."
Should Tropic of the Sea continue to do well, Vertical remains open to other manga from Kon's past. "He has a limited comic backlist, but if we proceed, we're going to focus on Kon being Kon."
One of Vertical's current best-sellers is Mobile Suit Gundam: The Origin, a lavish retelling of the original Gundam series by designer Yoshikazu Yasuhiko. Vertical's hardbound release of the series is "selling like hotcakes," according to Chavez.
Asked if Vertical would get the rights to various Gundam novels, Chavez's reply was a solid "no."
"While Gundam novels may not be on our mind, we're definitely thinking about doing more with Gundam," he stated.
Flowers of Evil, described by Chavez as "a surprise hit for Vertical," saw its seventh volume this month. Focused on the moral corruption and anomie of a teenager and his nihilistic classmate, the series became a critically acclaimed TV series.
Chavez introduced Takahiro Seguchi and Hikaru Asada's Sickness Unto Death as "a great companion to Flowers of Evil." Based on the writings of Kierkegaard, the two-volume story follows a failed young pianist's psychological rebirth, and Vertical had the concluding book available early for convention attendees.
Mitsuhisa Kuji's Wolfsmund re-envisions the legend of William Tell is what Chavez describes as "splatter-porn" with an unrelentingly bleak plot. Kuji, formerly an assistant to Berserk's Kentaro Miura, puts together a "visually shocking" story, and Vertical plans to release a new volume of it each quarter.
Vertical previously released Kyoko Okazaki's Helter Skelter to "rave reviews," and Chavez introduced the publisher's next title from the author: Pink. Okazaki's tale of a young woman surviving in Tokyo of the '80s, complete with a pet crocodile, goes on sale in November.
"In Japan in the 1980s, if you had any sense of feminism, this is the book you would read," Chavez said.
For a more modern exemplar of josei (women's) manga, Chavez brought up Vertical's future release of Moyoco Anno's Insufficient Direction, a humorous chronicle of Anno preparing to marry Hideaki Anno, director of Neon Genesis Evangelion. Chavez described the translation process as one of the company's most complex due to the manifold pop-culture references, and the book will have "extensive liner notes."
The manga version of Yūsuke Kishi's From the New World also arrives next month. Chavez described both the comic and the original novel as "more graphic" than the anime series that aired last year. The series follows a group of teenagers in a seemingly placid society that values them largely for their supernatural powers. Chavez hopes that Vertical's releases of the series will "catch up with Japan really quick."
Fumi Yoshinaga's What Did You Eat Yesterday? follows a gay couple's adventures in gourmet cooking and the working world; of them being a big-city lawyer the other a transplanted farmboy. Having announced the title this summer, Vertical aims to release the first volume next March.
"Most chapters are devoted to a specific dish," Chavez added. "If you're looking for drama with a ver timely subject, look no further."
In non-manga news, Vertical showed off a new non-fiction title: Compound Cinematics, a filmmaking memoir by Shinobu Hashimoto, a screenwriter who worked with famous director Akira Kurosawa. The volume comes out in hardcover and e-book format in August 2014.
Vertical then turned to new licenses. With Attack on Titan riding high as the latest Thing in both anime and manga, Vertical joins the wave with the franchise's light novels. Attack on Titan: Before the Fall is a three-volume series staged before the events of Hajime Isamiya's megahit manga series. The first book follows the inventor of the 3-D Maneuver Gear that gave the human race a fighting chance against the seemingly unstoppable Titans. The two remaining books tell of a young man who was found as a baby in the stomach of a Titan. The initial volume is due out next summer.
Asked how Vertical got the rights, Chavez pointed out that Vertical is partially owned by Kodansha, which publishes the Attack on Titan manga in North America.
Vertical's other new license, Moyoco Anno's In the Clothes Named Fat is far different in its subject. In a single volume, it tracks a woman plagued by bulimia Vertical will release it in the summer.
"She doesn't hold back," Chavez said of Anno's style. "The characters in this story are gross, and it's difficult for readers to sympathize with them. But what they're going through is very important, and it's relevant today."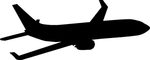 ---
discuss this in the forum (4 posts)
|
this article has been modified since it was originally posted; see change history
back to New York Comic Con 2013
Convention homepage / archives