News

Tai Chi Chasers' 1st 2 Episodes Posted Before U.S. TV Debut

posted on by Egan Loo
4Kids' 1st new Japanese-animated kids' license in 3 years to air on September 9
---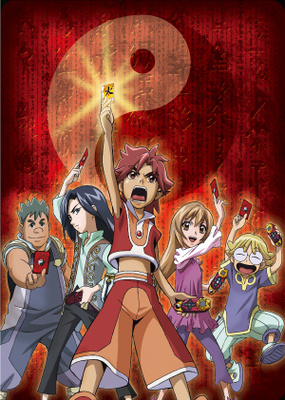 4Kids Entertainment's 4KidsTV.com website began streaming the first two episodes from the Japanese/Korean animated series Tai Chi Chasers (Tai Chi Senjimon) in the United States, just over a week before the show's American broadcast premiere on September 9. 4Kids describes the story of the 39-episode series as follows:
After a strange and devastating attack on his home, a young boy named Rai is shocked to discover he's a secret descendent of the Tigeroids: an ancient race of peaceful beings locked in a struggle with the ruthless and cunning Dragonoids. In a parallel universe called Suhn, the Tigeroids and Dragonoids are battling furiously to recover 500 lost tai chi characters. Whoever retrieves these precious and potent symbols will possess the ultimate power to rule their realm…and destroy their enemies. As Rai hones his innate tai chi skills to fight the Dragonoids, he must find the lost tai chi and battle to become one of the champion Tai Chi Chasers!
The veteran Japanese studio Toei Animation and the Korean Broadcasting System (KBS) co-produced the series with traditional cel animation and computer graphics. It premiered on Korean television in 2007. Tai Chi Chasers is the first Japanese-animated children's series that 4Kids is adapting since it licensed Dinosaur King in 2008.
Image © KBS/Toei Anim./Dongseo Univ./Iconix/JM Anim. 
Update: 4Kids will preview an episode of the series on television on Friday, September 9, before the series officially debuts in The CWKids' Saturday lineup on September 17.
---