News

Sakura-Con to Host Madoka Magica's Urobuchi, Ninja Scroll's Minowa

posted on by Justin Sevakis
---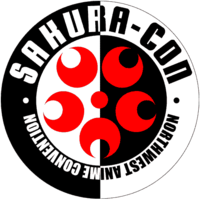 Sakura-Con, the Seattle-based anime convention, announced more additions to this year's lineup of Japanese Guests of Honor this past week:
Gen Urobuchi (writer of Fate/Zero, Madoka Magica)
Yutaka Minowa (character designer/animation director ふぉr Devil May Cry, Ninja Scroll, Vampire Hunter D: Bloodlust)
Retsu Tateo (manga artist of Full Metal Panic!, Endless Eden)
Katsushi Ota (editor for Kodansha, Faust and Kodansha Box)
Atsuhiro Iwakami (producer for Aniplex, Madoka Magica, The Garden of Sinners)
Michihiko Suwa (producer of Case Closed, InuYasha, Lagrange - The Flower of Rin-ne)
Fumiko Kawamura (head designer for lolita fashion company Chantilly)

Sakura-Con also announced more American Guests of Honor:

Sony Music Japan announced earlier this month that the all-female Japanese rock band Stereopony will perform at the show. Previously announced as guests were voice actors Todd Haberkorn, Steven Jay Blum, Jamie Marchi, Clarine Harp and Christopher R. Sabat. The convention will take place April 6-8 at the Washington State Convention and Trade Center in Seattle, Washington.
---