News

GMA-7 Redubbing Voltes V, Daimos Anime in Philippines

posted on by Rafael Antonio Pineda
Multiple
GMA-7
actors, talents revealed to be part of redubbing
---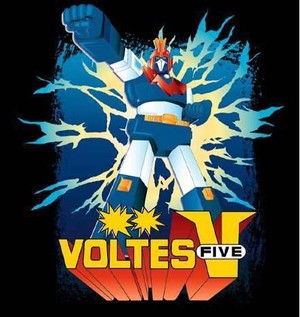 The Instagram and Facebook pages of multiple actors and talents from Philippine television channel GMA-7 have revealed that it is redubbing the Voltes V and Daimos TV anime series.
GMA actor Ken Chan posted a photo on his Facebook page on August 19 revealing that he will be voicing the Voltes V character Prince Zardoz (Prince Heinell in the original Japanese). An Instagram post on August 17 revealed that GMA actor and singer Alden Richards is part of the redub for Daimos. Annother Instagram post by Louise delos Reyes on August 4 revealed that she will voice the Daimos character Erika.
GMA-7 has not yet formally announced the premiere date of the new dub, or whether the dub will be in English or Tagalog.

Voltes V (Chō Denji Machine Voltes V) and Daimos (Tōshō Daimos) first aired in the Philippines on GMA-7 with an English dub in 1978. With only five episodes left in the Voltes V airing, then-Philippine President Ferdinand Marcos banned Voltes V, Daimos and other anime airing on television due to "excessive violence." In 1986, after Marcos was ousted, PTV-4 began airing both series again. Voltes V also aired on ABS-CBN in 1986, and on IBC-13 in 1989 (which dubbed the first 11 episodes in Tagalog). GMA-7 aired Voltes V again in 1999 with a Tagalog dub. Most recently, HERO TV also aired a Tagalog re-dub of Voltes V in 2005. Telesuccess Productions holds the Philippine licenses to both shows.
Chō Denji Machine Voltes V and Tōshō Daimos form the second and third part of director Tadao Nagahama's "Romance Super Robot Trilogy" (Chō Denji Robo Combattler V forms the first part). Voltes V originally aired in Japan in 1977, and Daimos originally aired in 1978.
[Via Anime Pilipinas]
---