Anime Expo Welcomes Voice Actor Megumi Han as a Guest of Honor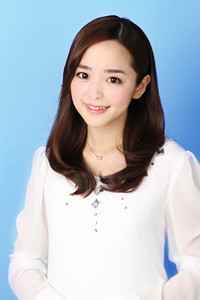 LOS ANGELES, CA, May 22nd, 2013 –
Anime Expo welcomes Voice Actor Megumi Han as a Guest of Honor for AX2013! Originally from Tokyo, Ms. Han (who is the daughter of Voice Actress Keiko Han) had her screen debut in 2008 in Sakura no Sono. In 2011, she achieved her goal as a voice actress and was given the lead role of Gon Freecss in HunterxHunter.
Since then, Ms.Han has worked on other popular series such as Digimon and Yu-Gi-Oh. Recently, she received the main role of Akko Kagari in Little Witch Academia and Sumire Hanano in Chihayafuru 2. She is not only limited to anime, but also has lent her talents for computer games as well as voiceover for foreign dramas.
Ms. Han will also be participating in a Little Witch Academia panel hosted by TRIGGER, producers of the new hit anime!
​Anime Expo is thrilled to welcome Megumi Han as a Guest of Honor to AX 2013, where attendees can connect with their favorite artists, voice actors, and musicians from Japan, display their amazing cosplay and other artistic creations, and enjoy the best in Japanese anime and pop culture. Connect. Create. Culture. All at Anime Expo 2013!
About Anime Expo
Hosted annually in Los Angeles, Anime Expo is North America's largest celebration of Japanese culture. Anime Expo 2013 will be held July 4 - 7, 2013 at the Los Angeles Convention Center. To register, or for more information, please visit the
Anime Expo
website.
About the SPJA
The SPJA ("
Society for the Promotion of Japanese Animation
") is a non-profit organization whose mission is to popularize and educate the American public about Japanese entertainment culture, as well as provide a forum to facilitate communication between professionals and fans. For more information, please visit the
SPJA
website.
---