Kanako Ito Releases Theme Song for PSP/PS Vita Game Hanasaku Manimani

November 17, 2013 - Anime and video game vocalist Kanako Ito will release her new single "Yuukyuu No Sora Saku Hana" on November 27. The song was produced for the new PSP/PS Vita game
Hanasaku Manimani
and features artwork by
Guilty Crown
artist Redjuice.
The single will also include the
Hanasaku Manimani
image song "morning glory".
VIDEO PREVIEW
(starts at 1:40)
http://youtu.be/LKwBfHVpY-8?t=1m40s
LINKS
Kanako Ito Official website -
http://www.kanataro.com
Kanako Ito Official Twitter -
http://twitter.com/ito_kanako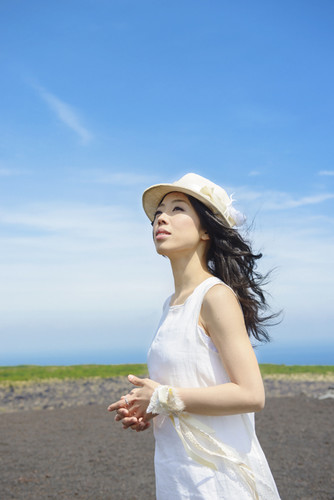 PROFILE
Anime and video game vocalist Kanako Ito has contributed songs to numerous anime and game soundtracks including
STEINS;GATE, Blassreiter, School Days, STAR MINE GIRL/SUMAGA, CHAOS;HEAD NOAH, Song of Saya,
and
Deus Machina Demonbane
.
In addition to multiple live tours of Japan, Kanako Ito appeared at Brazil's "Sana 9″ anime festival in 2009, and has performed multiple times as part of Japan's Animelo Summer Live event and at the annual Nitroplus music event Nitro Super Sonic. She released her 2-Disc "Best" album titled
Thank You!
in 2011.
In March 2012, she made her American performance debut at Anime Boston, followed by her first European performance in July 2012 at AnimagiC in Germany. In April 2013, she performed the theme song for the film
Steins;Gate: Fuka Ryoiki no Deja vu
.
---
discuss this in the forum (2 posts)
|