News

MVM to Release Hack/Quantum on July 9

posted on by Andrew Osmond
---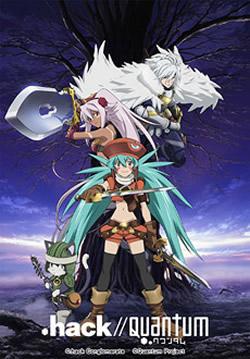 According to the website of Neo magazine, MVM will release the Hack/Quantum OAV series (pictured right) on DVD on July 9. In addition, it will reissue the previously-deleted series Ergo Proxy

on August 6, having relicensed the title with Geneon Japan. The anime-on-line site linked from MVM's page lists the Ergo Proxy Complete Collection (pictured left) coming out on that day.
MVM has also launched a new twitter feed.
The .hack//Quantum anime is a three-part OAV set in The World R:X setting of the .hack//Link game for the Sony PSP. In the story, the player characters Tobias, Mary, and Sakuya form a party in The World R:X for adventure but encounter a mysterious entity named Hermit. The encounter draws them into the all-consuming darkness taking over The World R:X. Masaki Tachibana (Tokyo Magnitude 8.0, Eiyū Densetsu: Sora no Kiseki The Animation) directed the anime at Kinema Citrus, and Tatsuya Hamazaki (.hack//Legend Of The Twilight, .hack//G.U.+, .hack//Roots) wrote the scripts. Funimation streamed an English-dubbed trailer for the series to promote its release in America, below.
---
this article has been modified since it was originally posted; see change history