News

Kaze Announces Mawaru Penguindrum, Plus Code Geass Blu-ray

posted on by Andrew Osmond
Announcements at
Ame-con!!
convention, reported on
UK Anime Network
site.
---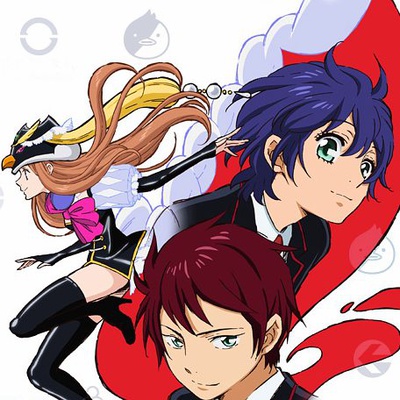 The UK Anime Network website reports the following announcements from the Anime Industry panel at the Amecon convention. The announcements were made by Andrew Partridge of Kaze UK.
Firstly, Kaze UK (whose titles are released through Manga Entertainment) has licensed the series Mawaru Penguindrum (pictured) for the U.K. Directed by Kunihiko Ikuhara (Revolutionary Girl Utena, several Sailor Moon television series), the series revolves around three siblings — Kanba (Subaru Kimura), Shōma (Ryohei Kimura), and Himari Takakura (Miho Arakawa). Otome Yōkai Zakuro manga creator Lily Hoshino handled the original character designs.
Secondly, Kaze has acquired both TV seasons of Code Geass, previously released in the U.K. by Beez Entertainment, and will release it both on DVD and Blu-ray.
Partridge also confirmed that the game adaptation Persona 4: The Animation will be released in DVD/Blu-ray combo packs.
---
RightStuf - Anime, Manga and More