The Gallery
Zeiva Inc.
by Evan Miller,
A quick heads up for our New York City-based readers: the Museum of Comic and Cartoon Art (MoCCA) is holding their annual festival this weekend. Gallery alum Sho Murase will be in attendance, along with numerous artists and creative teams. The festival will be happening Saturday and Sunday from 11 to 6 and is $10 per day or $15 for the weekend. If you're in the area, drop in and show the artists some love!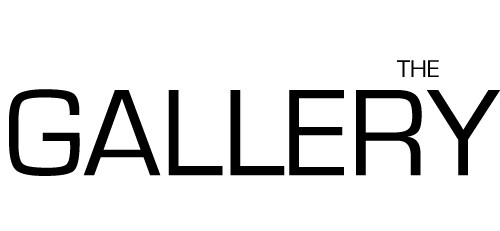 This week, we welcome a creative team who took an aspiration to create games and turned it into a chance to help one another improve their skills at the same time. Put your hands together as we welcome...
---


Profile

Color: I pretty much like every color (Elly), All shades of green (Diane)


Tools of the trade: Pilot G-tech pen (Elly), Photoshop (Diane)
Favorite vacation spot: My home, home sweet home (Elly), Zeiva Empire, I mean Japan (Diane)
While drawing, I listen to: Anime, Game soundtracks (Elly), Random sounds (Diane)
Guilty pleasure: Drawing Bishonen (Elly), Playing Games (Diane)
Pet Peeve: Game Piracy (Elly), Artist's Block (Diane)
Place where you are most likely to find inspiration: Night time when there's nobody around (Elly), Books (Diane)

If you had to change your nicknames from "mirage" and "nitarou", your new nickname would be: Starving Oinkies (Elly), King of Oinkies (Diane)

Other Age Guide Cover (collaboration)

 
According to half of the artist duo known as Zeiva (or Zeiva Inc.), the name "Zeiva" has no real specific origin. "I think Elly thought of the name 'Zeiva' when she was younger, and just wanted to form a group with that name," says Diane, who along with her friend Elly make up the two members that have kept Zeiva going for close to eight years. When they met, both Diane and Elly were in the middle of finding their footing in the world of art. Over time, their partnership not only provided them with a quick way to get critiques and advice on their work, but it also helped their art - and games - gain attention from art lovers all over the world. Aside from numerous commissions and successful convention appearances, their Deviant Art galleries have racked up over 2.4 million hits combined. Today, the meaning behind "Zeiva" isn't nearly as relevant to Diane and Elly as the motivation behind their work. "We just like to make stuff that people can enjoy," says Diane.

Window to my World (Elly)
The steps of the two artists began in two very different settings. Elly grew up enamored with fine art and painting, and her older brother helped encourage her interest by buying her a set of watercolor paints when she was young. Although she tried, the young Elly didn't take an interest in watercolors at first and eventually gave them up to focus on working with pencil sketches. Since sketching came naturally to her, Elly felt as if she was destined for a career as an architect. All that changed when she moved to Singapore when she was in middle school. It was there that she was first exposed to the world of manga. Captivated by popular titles like Doraemon and Dragon Ball, Elly returned to sketching characters, this time invoking a more popular style that resembled manga as opposed to the classical art that she grew up admiring. By the time she was nearing the end of high school, Elly's love for manga and games inspired her to see just how far art could take her as a career, and she began to look around for schools.

While Elly grew up reading Japanese manga, Diane was growing up in a place where her exposure to manga was far more diverse: Hiroshima. As she grew up, she took an interest in anime like Gegege no Kitaro, Lupin the 3rd and the Doraemon movies, and read girl-oriented weekly manga magazines like Ribon. "I remember saying that I wanted to become an artist on a survey I did in elementary school," remembers Diane. While she had an appreciation for the style of art that manga creators produced, during middle school she became far more interested in another popular art form : video games. At first, she would watch her brother play games, interested in the characters and settings that RPGs like Wild Arms and Final Fantasy VII offered to players. It wasn't long before Diane started playing the games by herself, co-opting the PS2 to play RPGs like Shadow Hearts. As she got into gaming more, Diane's mother decided to return to school at the University of Hawai'i in Manoa, and the family ended up relocating to Hawai'i. After adjusting to life in an American high school, Diane began to return to the arts and drawing, sketching images of the RPG characters she had grown to admire. Knowing that she wanted to play some kind of role in the development of games like the ones she loved to play, she decided to pursue a career in art in the field she felt was best suited for an aspiring video game character designer: animation.

Underwater Ruins (Diane)
After searching through the long list of art schools in the United States, Diane and Elly both settled on the Art Institute of Seattle. Elly made the move first, beginning work on her Associates Degree in filmmaking a few years before Diane arrived. As Elly worked through the first few years of college, she searched among her peers and friends for someone who she could potentially work with - an artist with an interest in experimenting with game design and other media. Unfortunately, she was unable to find someone that she could really work, and creative differences quickly drove apart early collaborative efforts. Although Elly had searched her classes for someone to work with, she was about to discover that the artist she was waiting for was going to come to her. After Diane arrived in Seattle, she found herself searching the school's housing site for potential roommate matches. She clicked through page after page of roommates looking for someone "clean and tidy," which worried her; while she was no slob, she wasn't thrilled with the idea of living with a neat freak. Right when she was ready to give up her search, Diane found a roommate listing that was right up her alley: a simple, one line statement that said "I love anime" and little else. Intrigued, Diane checked out the room, where her future roommate was sporting glasses and playing an RPG as she walked through the door. "She reminded me of my friends right away," remembers Diane. The glasses-wearing gamer turned out to be Elly, who soon discovered that her new roommate shared her passion for games and manga. The exhausting search for a creative partner - not to mention Diane's search for a roommate - had come to a close in the same moment, and the creative duo known as Zeiva was born.

Genetic Glow poster (Elly)
Although both Diane and Elly continued to produce their own artwork, it wouldn't be long before a class assignment for Elly to produce a flash animation would become their first project. Elly was determined to make her own game, and although Diane was skeptical about her own artistic abilities at the time, she offered to help Elly create the game she was trying to make, tentatively titled Genetic Glow. As a result, Elly helped train Diane on the ins and outs of Photoshop and other techniques used to design art on the computer. In return, Diane helped Elly brainstorm ideas for the game story, characters, and images. In the end, Elly took care of the character designs and stories for the characters while Diane handled image designs and coloring. While both artists admit that Genetic Glow had flaws, the project was enough to inspire them to continue designing games in flash and experiment with other game platforms. Elly and Diane brought the characters from Genetic Glow back for a sequel, which they also did together. As Elly strengthened her skills with flash animation, Diane found that her drawing and design skills were also improving. As a result, she took the lead on a new game series, Imaginary Realm, for which she handled the character designs and storywriting.
After an Imaginary Realm sequel, Elly and Diane decided to split the workload down the center for their fifth game - an ambitious project called Other Age. The game idea came to the Zeiva duo as they found themselves playing the Japanese dating simulation for girls Tokimeki Memorial: Girl's Side. The original idea was to create a dating simulation where you could either play a male or a female, but after deciding that such a design would result in more design time than they bargained for, they instead opted to have the playable character be a princess. Since the characters came from Elly and Diane's respective game projects, the characters from each game were designed by their original creators. The rest of the work involved with the game played to each artist's respective strengths; Elly handled the flash animation and some in game illustrations, while Diane handled more of the background art and coloring. In the end, the game took about ten months to complete. Considering the time that went into the game, it seems fitting that the game retains a spot on Deviant Art's list of "Most Popular Games of All Time" almost three years after it became a reality. A sequel to the game is on the way, but both members of the Zeiva duo admit that the game has been in production for more than a year, so it is difficult to say when fans will get to play it.

(Diane)
Zeiva's work isn't limited to games, of course. Both artists have used each other as a sounding board for ideas for their own work, and both Elly and Diane are quick to credit the other as a reason that their skills have improved so much. After leaving Seattle a few years ago, the duo moved to Los Angeles, where they both continued to work as freelance illustrators - and (for a while) roommates. Elly has focused a great deal of her work on her "Elemental Series," which brings various elements such as birthstones and days of the week to life as creatures or spirits. It should come as no surprise that Elly wants to continue working in this regard, and she hopes to develop her own sequential manga in the future. Meanwhile, Diane has continued to excel as a colorist, a skill that has inspired her to work on projects like children's books and fantasy-themed character goods. Although these projects remain their own, both Elly and Diane know that a willing ear for artistic critique isn't far if they need it.
Today, the Zeiva duo is working mainly through the internet, since Elly has had to return to Asia to be with her family. The duo do most of their work through Skype, and utilize file sending services to exchange files and images for future games and projects. The brainstorming process for developing new drawings and games may have to go through the internet, but such barriers haven't stopped them in the past. "The great thing about art is that you can do it anywhere, as long as you have a pen and paper," says Elly, who was more than happy to share an example of the creative process in action: "We were killing time at the airport once, sketching people who walked by, and that moment was when we got the idea for Other Age 2!" Diane admits that the process is tougher through the internet, but both of them agree that it is worth it. "We have a lot of ideas that we want to bring to life," says Diane. Their efforts thus far will certainly guarantee that their future work will have an audience, and for the Zeiva duo, that's the entire reason that they continue to work so hard. Quality art, as they know, is timeless. "As long as people like and remember our work, that's great," says Elly. "We just want to leave something behind that people can enjoy."

---


Garden (Diane)
ANN: You submitted one piece that both of you worked on. What inspired this particular collaboration, and why did you divide the work for the piece the way you did? (i.e. Diane coloring and Elly drawing)
Elly: Ever since we started making games, we've always divided the jobs with me as the programmer while Diane's the color artist. The one who's in charge of the drawings usually depends on the story. Genetic Glow is my story so I draw them, while Imaginary Realm is Diane's story so she draws them. In the case of Other Age, I am responsible for drawing the Princess because Diane claims she sucks at drawing frilly dresses. (laughs) I usually leave coloring in Diane's magical hand.
ANN: This is for Diane: Music and musical instruments play a prominent role in your artwork. What inspired the decision to use the theme of music in this way?
Diane: Actually I didn't think about that much when I drew them. I just happen to like musical instruments because they are kinda magical and easy to combine with other themes.

Friday (Elly)
ANN: For Elly: You've worked a lot on "series" drawings of figures that represent days of the week, birthstones, and other elements. What made you want to draw these things, and what are some of the things you consider when creating a character that represents them?
Elly: I like to keep a theme, because they are a lot more organized than just making random pictures. It is also a lot more satisfying when completing an entire series because it feels like completing a mini project. Last but not least, they are easy to compile into an art book.

ANN: As artists, what qualities do you admire most in each other's art?
Elly: When we first met each other, we both sucked at drawing! (laughs) I did notice that Diane has exceptional character design and coloring, so I introduced her to photoshop. To be frank, her improvement since then is scary! (laughs) I have never seen anyone improve so dramatically in such a short amount of time. However, after knowing her for years, I think Diane's best quality is her unique mind. She is very creative and can come up with ideas that are completely out of the loop. I can't ask for a better person to be partner in game making.
Diane: Elly's drawing consists of many things that I don't have. She is a total perfectionist in that whenever she draws it feels like she is creating a gemstone. And many people doesn't know that her art is actually more versatile than what she chooses to show. She can draw anything, ranging from and old man to scary monsters. Aside from that, her line works are nothing sort of amazing.

Hymn of Life (Diane)
ANN: What kind of game would you like to design in the future? If you could redesign any of the games you've worked on in the past, which game would you pick and what would you change?
Elly: I think it's dangerous to put us in a room and have us brainstorm ideas. We end up having too many ideas with little time to actually put them into use. Truthfully speaking, we have around 10 games that we want to create after Other Age Second Encounter, and it's probably increasing as we speak now. Unless we have 20 lives, I don't think we will be able to make them all. If we really have to choose which we wanted to make first, it will be something dramatically different from any of our previous games. I would like to try my hand on a mystery game with a more serious story than the light hearted comedy that we usually make.
Diane: Rather than remaking an old game, we planned on translating some of them into Japanese. We would like to see if there is any chance of selling our games in the Japanese market. We also thought of remaking Other Age with better graphics and perhaps more mini-games, because it seems that we have more girl players than guy players at the moment.
---

Earth Elemental (Elly)
To check out more work from Zeiva Inc., check out their official site. Elly's work and the games can be found on her Deviant Art, while you can find Diane's new projects on her Deviant Art here.
---
Are you an aspiring manga artist looking for some extra page views? Do you have a friend or loved one who draws extremely good original manga but needs a boost? Don't just sit there! Submit two links to your work, including one original piece (no file attachments please! File attachments will be cast as extras in the next National Lampoon film, which no one will watch), to evan [at] animenewsnetwork dot com, and you could be featured in a future Gallery column!
All works © Zeiva Inc.
---
discuss this in the forum (5 posts)
|