News

K-ON! Movie Blu-ray/DVD Plus Heaven's Memo Pad Released Monday

posted on by Andrew Osmond
Also DVD-only Perfect Blue and Bleach series 12 part 1.
---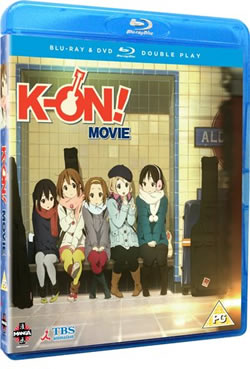 On Monday October 28, Manga Entertainment will release the K-ON! feature film, in which the members of the Sakuragaoka Girl's High Light Music Club journey together to a city on the other side of the planet - London. The film will be released both as a Blu-ray/DVD combi pack (right) and also as a DVD-only edition.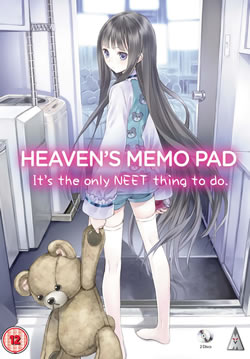 MVM is releasing a box-set of Heaven's Memo Pad (left). Based on the light novel series written by Hikaru Sugii, Kami-sama no Memo-chō centers around a shut-in girl named Alice (Yui Ogura), who is also a private detective. Her assistant is a high school freshman boy named Narumi Fujishima (Yoshitsugu Matsuoka), who becomes involved in stories featuring gangs, thieves, murderers, and drug lords. Katsushi Sakurabi (Lunar Legend Tsukihime, Uragiri wa Boku no Namae o Shitteiru) directed from scripts supervised by Seishi Minakami (Occult Academy, Shigurui: Death Frenzy, Toaru Kagaku no Railgun), and Taku Iwasaki (Black Butler, Read or Die, Gurren Lagann) is composing the music.
Anime Limited is releasing its DVD-only edition of Satoshi Kon's classic psycho-thriller film Perfect Blue (below right), about a woman actress involved in a series of murders and nightmare visions. However, the Blu-ray/DVD combi edition of the film has been delayed to November 18, due to

packaging problems.

Manga Entertainment is also releasing Bleach Series 12 part 1, carrying episodes 230 to 241 of the series.
---
this article has been modified since it was originally posted; see change history