×
remind me tomorrow
remind me next week
never remind me
Subscribe to the ANN Newsletter • Wake up every Sunday to a curated list of ANN's most interesting posts of the week.
read more
News

Cyborg 009 vs. Devilman Casts Hiro Shimono, Yoshimasa Hosoya

posted on by Karen Ressler
---
The official website for Cyborg 009 Vs. Devilman, the first crossover anime between Shotaro Ishinomori's Cyborg 009 and Go Nagai's Devilman characters, unveiled the cast members for eight new characters that have not appeared in either original work.
The new cast from the Cyborg 009 side includes:
Yoshimisa Hosoya (Death Parade's Ginti, Chihayafuru's Arata) as Cyborg 0014/Edward

Mutsumi Tamura (Seitokai Yakuindomo's Sayaka Dejima, Overlord's Ninya) as Cyborg 0017/Abel


Hiro Shimono (The World God Only Knows' Keima Katsuragi, RahXephon's Ayato Kamina) as Cyborg 0018/Seth


Fumihiko Tachiki (Neon Genesis Evangelion's Gendou Ikari, Bleach's Zaraki Kenpachi) as Dr. Adams


The new cast from the Devilman side includes:
Minako Kotobuki (K-ON!'s Tsumugi, Tiger & Bunny's Blue Rose) as Eva Maria Parallels

Mie Sonozaki (Strike Witches' Gertrud, Comic Party's Aya Hasebe) as Lilith


The official website also lists Cyborg 0016, also known as Cain, and the demon Pazuzu, but cast members have not been announced.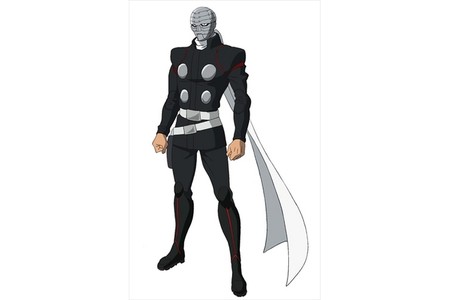 The previously-announced Cyborg 009 cast includes:
Jun Fukuyama (Code Geass' Lelouch, Wagnaria!!'s Sōta Takanashi) as Joe Shimamura/009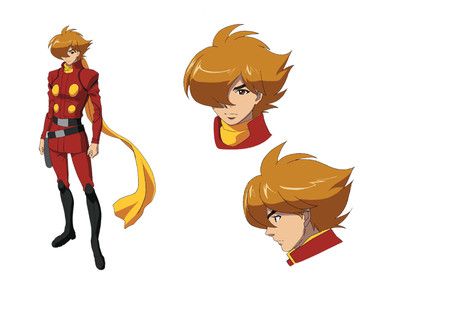 Haruka Shiraishi (From Up on Poppy Hill's Sora Matsuzaki, Sanzoku no Musume Ronja's Ronja) as Ivan Whisky/001


Tomoaki Maeno (World Trigger's Reiji Kizaki, Death Parade's Decim) as Jet Link/002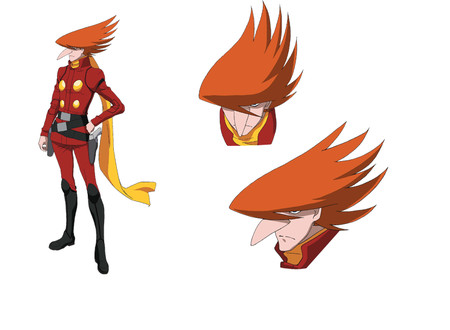 M.A.O (Wakaba Girl's Mao Kurokawa, Durarara!!×2 Shō's Vorona) as Françoise Arnoul/003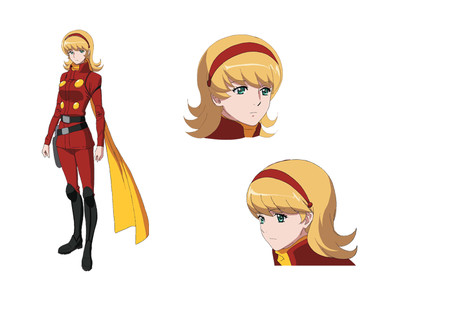 Hiroki Touchi (Fairy Tail's Pantherlily, D.Gray-man's Cross Marian) as Albert Heinrich/004


Tsuyoshi Koyama (Turn A Gundam's Phil Ackman, Gangsta.'s Miles Meyer) as Geronimo Jr./005


Yuu Mizushima (Parasyte -the maxim-'s Takeshi Hirokawa, Legend of the Galactic Heroes' Neithardt Müller) as Chang Changku/006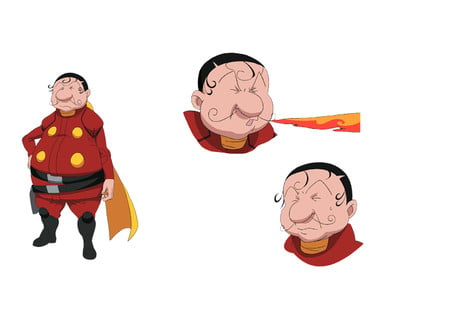 Hozumi Gôda (Armored Trooper Votoms' Chirico Cuvie, original Hunter X Hunter's Leorio) as Great Britain/007


Ayumu Okamura as Pyunma/008


The main Devilman cast includes:
Shintarō Asanuma (Accel World's Takumu/Cyan Pile, Phi-Brain's Kaito) as Devilman and Akira Fudō


Saori Hayami (Eden of the East's Saki, Sword Art Online's Sachi) as Miki Makimura


Satoshi Hino (Naruto Shippūden's Sai, Bakuman.'s Akito Takagi) as Ryō Asuka


The cast also includes:
Akira Ishida (Naruto's Gaara, Neon Genesis Evangelion's Kaworu Nagisa) as Apollo


Youko Honna (Precure franchise's Nagisa Misumi, Whisper of the Heart's Shizuku) as Helena


Shigeru Ushiyama (One Piece's Dr. Hiluluk, Shōwa Genroku Rakugo Shinjū's Matsuda) as Professor Isaac Gilmore


Houchu Ohtsuka (Naruto's Jiraiya, Durarara!!×2 Shō's Haruya Shiki) as Jinmen and Atsuko Enomoto (Precure franchise's Mai Mishou, Steel Angel Kurumi's Kurumi) as Sacchan


Jun Kawagoe (Cyborg 009 The Cyborg Soldier, Mazinkaiser SKL, New Getter Robo) is directing the three-episode original video anime at Bee Media and Actas. Nagai acknowledged that he once thought that these characters are like "water and oil." Nevertheless, he commented that it is "an anime that displays excellent harmony without destroying the mood or sensibilities of each character as they clash."
The anime song unit Jam Project is performing both the opening theme song "Cyborg 009 ~Nine Cyborg Soldiers~" and the ending theme song "Devil Mind ~Ai wa Chikara~" (Love Is Power).

In the story of Cyborg 009, Joe Shimamura and others gained cyborg powers when they were involuntarily altered by an evil organization, and then they fight to protect the world against the organization. The story of Devilman follows Akira Fudō, who fights invading enemies to save humanity after being possessed by demon powers.
In the new anime, the two title characters will meet and battle because of a certain incident. The tagline reads, "Who will survive…?"
The anime's two-week theatrical engagement will start in 10 theaters in Japan on October 17. The project will then ship as a three-episode original video anime.
Nagai worked as an assistant to Ishinomori and drew backgrounds for Cyborg 009 before launching Devilman. According to Sankei Sports, Nagai has had thoughts on a collaboration with Ishinomori for a long time.

Tadashi Hayakawa (Mazinkaiser SKL, Galaxy Angel Rune, Kotetsushin Jeeg) wrote the novel prequel Cyborg 009 Vs. Devilman Treacheries ~Uragirimono-tachi (Cyborg 009 Vs. Devilman Treacheries: The Traitors), which shipped on September 25. Akihito Yoshitomi (Eat-Man, Blue Drop, Ray) will launch the manga in Kodansha and Niconico's web magazine Suiyōbi no Sirius (Wednesday Sirius) in October.

Ishinomori first launched the Cyborg 009 manga in the Weekly Shonen King magazine in 1964, and the series remained unfinished due to his death in 1998. Three Cyborg 009 television anime series adapting his manga premiered in 1968, 1979, and 2001. Four theatrical anime film adaptations also debuted in 1966, 1967, 1980, and 2012. Kenji Kamiyama directed the last film in the franchise, 009 Re:Cyborg, in 2012. Mamoru Oshii also directed his own 3D short of Cyborg 009 in 2010 with sponsor Panasonic.

Nagai launched the original Devilman manga in Kodansha's Weekly Shōnen Magazine in 1972. The collected volumes of the manga have more than 10 million copies in print. A television anime adaptation of the manga aired simultaneously in 1972.
[Via AnimeAnime.jp]
---