×
remind me tomorrow
remind me next week
never remind me
ANN Reader Survey • If you haven't had a chance yet, please fill out our annual survey, It's so helpful to us. As a thank you for filling out this massive survey, we're giving away 100 ANN subscriptions to people who fill it out.
read more
×
remind me tomorrow
remind me next week
never remind me
Subscribe to the ANN Newsletter • Wake up every Sunday to a curated list of ANN's most interesting posts of the week.
read more
Amplifying Black Voice Actors in Anime
by Jairus Taylor,

The art of localization is one that often goes underappreciated, and a lot of the talent behind it tends to go unnoticed. Anime dubbing is unfortunately, no real exception. While dubs themselves have a much better reputation these days than they did during the 90's, and many voice actors have become big names in the industry, for every actor who becomes a household name, there are a lot who end up flying under the radar. This can be especially true for a lot of the Black talent in the industry, of which there isn't nearly enough. That's something in need of some serious change, but while there's a lot that need to be fixed, there's also a lot of Black talent within the industry that could use more attention, and there are many names you may have heard of, or (as is often the case with anime dubs) not "heard of", but definitely heard, who have worked both in the booth and behind it to help deliver some of the performances we enjoy.
Beau Billingslea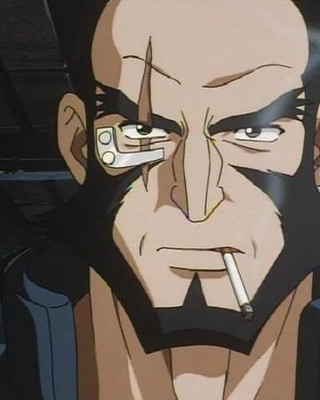 On the "heard of" camp, it's hard to talk about anime dubs without talking about Cowboy Bebop, which is still widely regarded as the best English dub out there, even a whole two decades later. While a lot of rightly-deserved praise has been given to Steve Blum's performance as Spike Spiegal, and he's now one of the biggest names in voice acting in general, his co-stars were no less impressive, and that's especially true of Beau Billingslea who played the role of Spike's bountyhunting partner, Jet Black. Beau's take on the ex-cop turned bounty hunter carried an equal amount of grit and warmth as Jet was thrusted into playing the role of the "dad" among the dysfunctional family of the Bebop crew, and Beau's performance became so synonymous with the character that when it came time for Netflix to cast actors for their upcoming live-action series for Cowboy Bebop, there was a surprisingly solid consensus that Jet needed to be played by a Black actor if it was going to be done right (and I'm looking forward to seeing what Mustafa Shakir's take on Jet brings to the table when that comes out next year).
While Beau Billingsea's career didn't quite take off from Cowboy Bebop in the same way that some of his co-stars did, he still has dozens of credits stretching across from the late 90's to the 2010's and you might have also heard him play such characters as Ogremon in Digimon Adventure, The Fourth Raikage in Naruto Shippuden, Dogen Awakusu in Durarara!!×2 and Rom in Re:ZERO.
Keith Silverstein


There's a pretty good chance that if you've listened to any dubs out of California-based studios like Studiopolis and Bang Zoom! Entertainment, you've heard the work of one Keith Silverstein. And by "pretty good", I mean definitely, because he has over 250 credits in anime alone, from dozens of smaller titles to big shonen franchises like Naruto and Bleach. If you live in the U.S. and you've watched anything on Toonami over the last few years then you'd probably know him best as the voice of Hisoka in the newest Hunter x Hunter series and Gundam franchise icon Char Aznable in Mobile Suit Gundam: The Origin, but he's also lent his voice to many other popular characters from the lovable rogue Speedwagon in Jojo's Bizarre Adventure, to the sinister Johan Libert in Monster, even stepping in as the voice of Lupin the 3rd in the Takeshi Koike Lupin films. His credits also extend all the way down to Funimation in Texas, and he's done some roles for them including, Gild Tesoro in One Piece Film Gold and Wolfram in My Hero Academia: Two Heroes.
Bob Carter & Ray Hurd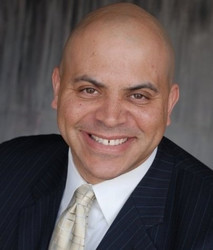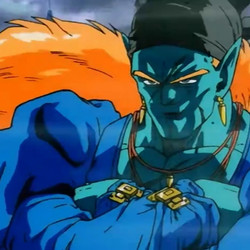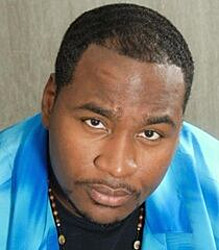 Speaking of Funimation, while a lot of anime fans are familiar with some of their bigger named actors like Chris Sabat and Colleen Clinkenbeard, there's also quite a few Black actors who have worked with them over the years whose work has gone largely unnoticed. One such actor would be Bob Carter, who has done work at Funimation since the days of the old Dragon Ball Z dub, but is probably best known for playing Bojack in Dragon Ball Z: Bojack Unbound. He has credits extending across old classics like Samurai 7 where he played one of the titular samurai, Gorobei Katayama, to more recent shows like Trigger's Space Patrol Luluco where you can hear him as the Inferno Cop stand-in, Chief Overjustice.
Another would be Ray Hurd who has been doing voice work at Funimation since 2012 and is probably best known for voicing the powerful marine admiral, Kizaru from One Piece, but has also played the Warrior Captain, Gazelle Stronoff from the Overlord franchise, Top in Dragon Ball Super, Azuma from Fairy Tail, and Takeru Kinjo in the recent dub to After School Dice Club, among others.
Dani Chambers & Zeno Robinson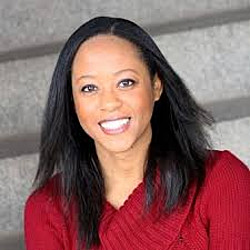 The talent is definitely out there, but we only really get to see it when companies and studios make the effort to hire Black voice actors regularly, and while not all of them are great about this, there have been improvements. Funimation has made some strides in recent years in hiring more Black talent which can be seen across dubs like Michiko and Hatchin, Radiant, BEM, and Astra Lost in Space, which feature a lot of Black actors in prominent roles. Among those fresher faces, one of the biggest rising stars would be Dani Chambers who debuted at Funimation in the role of the heroine Chise Hatori in the shojo fantasy, The Ancient Magus's Bride in 2017, and has since gone to be one of their regulars. She voiced such characters as Dahila Hawthorne from the Ace Attorney franchise, Otomi Tachibana in MIX: Meisei Story, and Mahoro Shimano in the recent My Hero Academia: Heroes Rising film.
On the California end, there's studios like NYAV Post, which has been at the forefront of inclusive casting for their projects, and one of the best examples of that can be seen with their work on last year's Cannon Busters, which stars an entirely Black cast including actors like Zeno Robinson, who's better known for his work in Western animated shows like Remy from Big City Greens and Heatblast in Ben 10: Alien Force, but has also done his share of anime roles. You've probably heard him pretty recently as Genya in Demon Slayer: Kimetsu no Yaiba, Hawks in My Hero Academia, and Goh, the co-protagonist of the newest Pokemon TV anime, Pokémon Journeys: The Series.
Amanda C. Miller, Laura Stahl, Jalen K. Cassell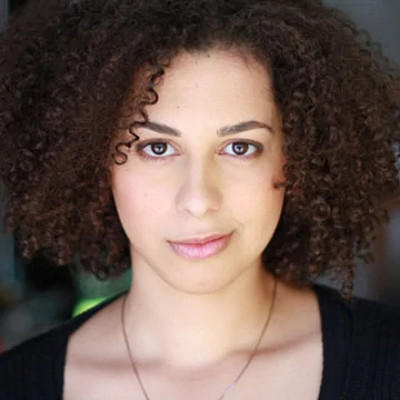 Of course, while voice acting is one the biggest components that goes into the process of dubbing anime, it's far from the only one and there are actors in the industry who wear many hats. Adaptive scriptwriting in anime dubbing is often seen as just having the actors read lines that allow them to match lip flaps, but it can be as much of an art as any other form of translation. When it's done well it can be helpful in capturing the spirit behind the work of the original artists while also crafting more natural sounding dialogue for the intended language in ways that more direct translations sometimes can't. Much like with voice acting in anime itself, it's an area where there isn't nearly enough Black talent being utilized, but there is still some out there.
Amanda C. Miller for example, is known best as the voices of Boruto Uzumaki in Boruto: Naruto Next Generations, and Makoto Kino aka Sailor Jupiter in the Viz Media re-dub of Sailor Moon, but she also doubles as an adaptive scriptwriter having worked on dub scripts for shows like Cannon Busters, Last Hope, and Lu Over the Wall. Laura Stahl is another black voice actress who's pulled double-duty as an adaptive scriptwriter and while you would probably know her best as Ray from The Promised Neverland, or Aiger Akabane from Beyblade Burst Turbo, she's also worked on dub scripts for Fate/Grand Order -Absolute Demonic Front: Babylonia- and Lupin III: Goodbye Partner and Lupin the IIIrd: Fujiko Mine's Lie.
However when it comes to sheer output, the most active Black adaptive scriptwriter in the industry right now would be Jalen K. Cassell. If you've been listening to the dub of Jojo's Bizarre Adventure then you've definitely heard him as the voices of both Vanilla Ice and Okuyasu Nijimura, but he's also done even more work behind the booth as the adaptive scriptwriter for Stardust Crusaders, Diamond is Unbreakable, and the currently running dub of Jojo's Bizarre Adventure: Golden Wind in addition to other series like Berserk, and Fate/Stay Night Heaven's Feel.
His style of work across all three JoJo's seasons has been pretty flexible. The dub script for Stardust Crusaders is pretty straightforward in capturing all the machismo of Jotaro and friends while punching up some of the dialogue for the bigger fights, while Diamond is Unbreakable carries the energy of an old horror OVA dub you'd see from the 90's, but with a much more polished sound, and Golden Wind's dub script is loaded with gratuitous amounts of Italian to match the story's setting, with each one still managing to capture the bizarre but powerful soul of Hirohiko Araki's work that's made the franchise so beloved.
Voice Direction


But even more so than adaptive scriptwriting, one of the aspects of anime dubbing that's often the most overlooked, is voice direction, and in many respects it's arguably the most important. The way a show's cast is directed can often affect the quality of the performances even more than who actually gets casted (not to mention that depending on the studio, voice directors can also have a say in the adaptive script as well) and it's the area of anime dubbing where there's the biggest shortage of Black talent. Right now there are two active Black voice directors who do work in anime dubbing. One of them is, again, Jalen K. Cassell who's been doing voice direction at Bang Zoom ever since last year, and has directed the first four episodes of Ascendance of a Bookworm, and the the entirety of ongoing dub to the lighthearted comedy, Welcome to Demon School, Iruma-kun, which are both currently streaming on Crunchyroll. The other is Shannon Reed over at Sentai Filmworks, who's been a production assistant on dozens of their anime licenses, and has done voice direction for them on over a dozen titles including Chihayafuru, Scum's Wish, School-Live, Run With the Wind, and even the new dub of the 80's shonen classic, Saint Seiya: Knights of the Zodiac, that's on Netflix right now.
More Black Talent You Need to Check Out
These are just a few of the talented black artists behind a lot of our favorite dubs, and there are many more Black voices both active in the industry, and no longer with us, whose work you might not know, but have probably heard. For all the names listed, there's still a lot more than can be to provide more opportunities to Black voice actors to do more work in the booth, and especially behind it, and hopefully more is done to provide equal opportunities to all the actors out there. In the meantime though, we can still prop up the talented Black artists who are here now, because while not all their contributions are major, a lot of the anime dubs we've enjoyed over the years wouldn't be the same without them.
Mela Lee (Erika Karisawa in Durarara, Rin Tohsaka in Fate/stay night: Unlimited Blade Works, Schierke in Berserk)
Jovan Jackson (Nyanta in Log Horizon, Iggy in Blade Runner: Black Out 2022, Musa Kamala in Run With the Wind, Akira Sato in Haikyu)
Rebeka Thomas (Krone in The Promised Neverland, Flora in Carole & Tuesday, Leilia in Fire Emblem: Heroes)
John Eric Bentley (Nathan Seymour/Fire Emblem in Tiger & Bunny, Tiger's Eye in Sailor Moon SuperS (Viz redub), Master Pharaoh 90 in Sailor Moon Crystal season 3, Barrett Wallace in Final Fantasy 7 Remake)
Sakyiwaa Baah (Quitterie Raffaelli in Astra Lost in Space, Miss Melba in Radiant)
Gabriel Kunda (Bem in BEM, Derrick Ross in Double Decker! Doug & Kirill, Tenma Hikage in Hinomaru Sumo, Wolfgang in Kemono Michi, Rock Lock in My Hero Academia)
Gina Bowes (Senna in Bleach: Memories of Nobody, Mahiru Orihara in Durarara, Tsunoda in Aggretsuko, Kiyal in Gurren Lagann)
Mark Allen Jr. (Makino in The Ones Within, Ren Koha in Magi: The Kingdom of Magic)
Cedric Williams (Cheetu in Hunter x Hunter 2011, Don in The Promised Neverland)
Akron Watson (Satoshi Batista in Michiko and Hatchin, Wilee in Jormungand, Psycho P in One Piece: Heart of Gold)
Sametria Ewunes (Atsuko Jackson in Michiko and Hatchin)
Shay Moore (Mira Naigus in Soul Eater, Lizzie Garland in Phantom ~Requiem for the Phantom~)
Orlanders Jones (Asashi Azumane in Haikyu, Junichi Hagio in Mr. Tonegawa)
Danielle McRae (Ralph in Ascendance of a Bookworm, Olba in Magi: The Kingdom of Magic)
Alle Mims (Briar in Fairy Tail, Ochoho in Radiant)
Christopher Dontrell Piper (Ulgar Zwieg in in Astra Lost in Space, Dispo in Dragon Ball Super, Biz O' Naill in Cop Craft)
Major Attaway (Patrick in Blood Blockade Battlefront, Desmond Rutaganda in Psycho-Pass, Arcadios in Fairy Tail)
Randy Aguebor (Horse in Juni Taisen: Zodiac War, Inori Hakkai in Nanbaka)
Sandra Toure (Shoebill in Kemono Friends)
KJ Aikens (Uribo in Okko's Inn)
Anairis Quinones (Nessa in Pokemon: Twilight Wings, Crested Porcupine in Kemono Friends)
Bill Butts (Sebastian Morse in Mobile Suit Gundam Thunderbolt: Bandit Flower, Bakuzan in One-Punch Man Season 2)
Rich Brown (King in One-Punch Man Season 2, Rilu-Elu-Belu-Be in Godzilla: Planet of the Monsters)
Kenn Michael (Philly the Kid in Cannon Busters, Angelino in Mutafukaz)
Kamali Minter (Riku MIyagusuku in Blood+, White in Tekkonkinkreet, Sam in Cannon Busters)
Camille Winbush (Syrena in Cannon Busters)
Ogie Banks (Darui in Naruto Shippuden, Omoi in Naruto Shippuden)
Cassie Ewulu (Okita in Hensuki, White Rhinoceros in Kemono Friends)
Kevin Thelwell (Additional voices in Ace Attorney Season 2, Black Clover, My Hero Academia)
Jordan Jones (Theodore von Rucke in Legend of the Galactic Heroes: Die Neue These Second)
Kiba Walker (Scylla Io in Saint Seiya: Knights of the Zodiac, Christmas Rose in Bofuri: I Don't Want to Get Hurt So I'll Max Out My Defense, Diana Oldoni in Case File nº221: Kabukicho)
Chris Jai Alex (Esidisi in Jojo's Bizarre Adventure, Lord Boros in One Punch Man, Fisher Ness in Mobile Suit Gundam Thunderbolt: Bandit Flower)
Kimberly Woods (Tiese Schtolein in Sword Art Online: Alicization, Zhao Hufeng in The Asterisk War: The Academy City on the Water, Hinaki Ubuyashiki in Demon Slayer: Kimetsu no Yaiba )
Imari Williams (Hol Horse in Jojo's Bizarre Adventure: Stardust Crusaders, Zodd in Berserk, Bercouli Synthesis One in Sword Art Online: Alicization)
Kenneisha Thompson (Naomi Drunk in One Piece: Heart of Gold, Queen Boudica in Radiant)
Marc Swint (Kiawe in Pokemon Sun & Moon, Barclay in Mobile Suit Gundam Thunderbolt: Bandit Flower, Necalli in Street Fighter V)
Charlet Dupar (Clause in Fullmetal Alchemist, Dorthy in Burst Angel)
Wendel Calvert (Two Horns in Appleseed Alpha, Shuten in Akame ga Kill)
Enuka Okuma (Android 18 in Dragonball Z (Ocean dub), Lady Une in Mobile Suit Gundam Wing)
Iona Morris (Claudia Grant in Robotech, Kimie Nakoka in Barefoot Gen)
Kimberley Anne Campbell (Rengoku in Hunter x Hunter: The Last Mission, Professor in Kemono Friends)
Nina Rhize (Ladies vs Butlers)
To all of the actors here, and those whose voices have still gone unnoticed: thank you. Your voices matter.
---
discuss this in the forum (39 posts)
|